NOURISHING MOUNTAINS
A magical journey with conscious company*
The perfect journey for you when you love hiking in stunning & unspoiled mountains with conscious company.
A wonderful balance of being active and relax in nature.
While hiking you can take space to experience yourself, while enjoying the quiet mountains. At the same time the small group of travel compagnons brings you the opportunity to have connecting conversations with conscious people.
* see practical details 'conscious company'
IMPRESSION
 of the journey
The first day we meet in the pretty old town of Bergamo.
 You will get the last guidance how to pack your backpack sufficient and comfortable. After that we will go for a small hike in the old town of Bergamo. 
The next morning we travel by bus to the centre of a very small mountain village. A village as from the movies with a pretty little church where an old Italian lady walks down the street and when  you look up  you see a range of stunning mountains in the background. That is the moment you realize that is the stunning area in which you are going to be submerged during this journey.
In the village we tie our laces, put on our backpack and hike towards the mountains. Exchanging the habited world for wild nature. 
Our journey starts with a path elevating through a fairytale forest and meadows full of flowers. Along the journey we climb higher and higher. We cross little streams, sometimes we hike on earth, other moments on stones or big boulders. A couple of times we reach a mountain pass above tree line followed by descending a beautiful path along mountain lakes.
Near the end of the week, we climb a mountaintop where – if we are lucky with the weather – we can look as far as the sea. 
Feel physically & mentally strengthened
Connect with nature, within & without
Amplify love for yourself & others
Enjoy traveling with  conscious companions
We wake up with an easy meditation & yoga sequence
Then we have a small Italian breakfast in the mountain hut
After that we pack our backpacks and leave the mountain hut; starting our hiking day
On the way we have breaks with; second breakfast, lunch, breath session, swimming in refreshing tarns & relaxing
In the afternoon we arrive at the mountain hut, where you have 'me-time'
Depending on the hut we stay we have dinner at 19.30 or 20.00
After dinner and before bedtime we have an evening meditation
A very valuable journey, in which I could come to myself completely. – Anton
I really could stand still in the environment and connect with it. This gave me peace and I experienced nature deeply. – Meriel
The Mountainbreath journey felt like heaven, literal and figuratively!  – Dirtha
The combination of exploring nature and your inner world at the same time is magical. I'm sure I will join in on another Splinkyourlife journey!  – Menno, participant expand your boundaries
I felt very peaceful, I was able to relax into myself and the journey. This made the journey for me a breathtaking experience. – Participant Mountainbreath
I got to know Caloe as a warm and very competent guide. She created a pleasant atmosphere by her calm presence and empathy. I felt free and safe. – Sjoeke
you are on your path
in every moment
in stillness
in movement
allow yourself
to determine
your own pace
with grace
this will bring you peace
along your way
breathe
in and out
your view
Where you came from
where you want to go
allow yourself to be
in time and space
of now
breathe with presence
map your mountains
your valleys
your destinies
remember,
you can go anywhere
just take it step by step
be your own guide
honor your intuition
know by feeling
the centre of your destiny
lays in your heart
ALMA ORI CALOE
Stunning
mountain route
In a mountain area which is
a
well-kept secret, 
quiet & 
pristine
Complementair
program
Hiking, yoga, 

breath work,
'baths', 

meditation & relaxation
Experienced
guide
Caloe has

 divergent
knowledge

about nature, health
& 
consciousness
Connection
Small group (4 – 7)
Conscious guidance &
heart-centered conversations 
Accommodation
& food
6 nights in authentic
mountain

huts
& 1 night in a B&B
7 breakfasts,7 lunches,
6 diners
Journey
preparation
Physical advice
& packing list
Convenient
equipment present
 Gifted by arrival in Bergamo
CONSCIOUS COMPANY
This journey is focussing on conscious companions; conscious humans.
Obviously, 'conscious' is a wide concept, used within many different occassions. So I will give a bit of extra context to the meaning of 'conscious humans' related to this journey.
For me 'conscious humans' are humans who are open to explore the world. Who know that the world is often way different then what is presented to us by main stream media. For me conscious humans follow their own path of wisdom and truth. They are open to teachings, experiences and wisdoms of others. And like to exchange theirs as well. Through this they live and evolve their own truth.
Conscious humans know there is not 'one truth', though are aware we can create our own truth by experience and gaining wisdom.
Conscious humans spend time and attention to keep body, mind and soul in balance.
They are aware of the impact of their actions, either on their own lives or on the environment they live in.
They try to find a good way of living in good relation with their environment. And choose consciously to spend time and energy to create a better world, in a form what suits their authenticity, coming to a unique, valuable expression of life.
Above doesn't mean you are a saint or holy. You are on a conscious journey, living your life and learning about life on your way.
By sharing experiences we empower, enrich and inspire each other. Sharing a mountain journey together provides a beautiful space to let this all happen.
This description 'conscious humans' is ment to bring the people together who resonate with each other. So we elevate each others experience and feel safe and inspired to share about 'unusual' subjects.
When you doubt about if you are a 'conscious human' and if this journey is a right fit for you, don't hesitate to contact me.
GROUP SIZE
The group  will never be bigger than 7 wonderful people. Seven is a perfect number for a heartfelt group coherence. Aswell, safety is important in the mountains, with this groupsize I can facilitate a safe journey.
The journey will go through with a minimum of 3 people.
ME TIME
The journey is a perfect combination of the possibility to socialize as well as offering the opportunity to connect with yourself in silence.
PHYSICAL CONDITION
Everybody with a good basic condition can join this journey. We take time for the hiking and take enough rest on the way. We will be in physical motion, but will not be in a hurry. You carry your own backpack which will be between 10-12 kg. Whenever you have doubts if your physical condition is sufficient enough, please contact me. So we can determine if the journey is a fit for you.
HOW LONG DO WE HIKE A DAY?
Make a beautiful round trip through the mountains.
 The route has a nice build up in such a way that the hikes in the beginning of the week are shorter, so our bodies can get into the hiking. Then we have some days where the hikes are longer. But still very doable in a day, where we will have plenty of time for breaks.
We are on our way the whole day, enjoying nature. As a guide I always keep an eye on the weather. WHen there are predictions the weather will change in the afternoon, we will have shorter breaks to be on time in the hut.
We leave the mountain hut around 9.00 and arrive at the next hut at around 16.00
WHAT IS MORNING MEDITATION & YOGA SESSION LIKE?
The sessions are a short, sweat and easy sequence of 20/30 minutes, to stretch, wake and warm up the body. Connecting with the breath and yourself in that very moment. I always adjust the session to where the group is in their body and mind.
LONG READ REVIEW
Recently I joined Almo Caloe's Mountainbreath journey. 
This has been a very pleasant and special experience in the Italian mountains. Excellent and fine organization, good company, special experiences and routes in a beautiful environment. Relaxation through action, plus extra's!
First of all, a leading organization by Almo. Unnoticed she keeps track of everything very well (weather, timings, route, etc.). This allowed us to fully enjoy the surroundings and focus on the experience. She also taught us how to read maps and the weather (the principles).
In addition, I was very surprised how well she managed to take care of our second breakfast and lunch (for the whole week!). Everything neatly distributed over all our backpacks. And during the stops, new and still tasty delicacies appeared every time! It won't stop 😉 And then a fresh cup of coffee, tea or broth every time, even on top of the mountain!
In addition, the environment was very amazing. Behind every mountain or mountain top there is almost another environment in the landscape. And the many views. Beautiful! The trips were doable and well built up during the week. Where we did some more challenging tracks as the week progressed (even over the crest of a mountain, while I was a bit afraid of it. But Almo gave me the confidence and the peace to just dare to do this).
Where necessary, Almo gives tips and tricks for an even better hiking experience. And not to forget the oh so beautiful places along the way to even go into the water.
The mountain huts we stayed are all an experience and all have their own charm. All of good quality, but of course don't expect luxury.
The extras that Almo offers are the yoga sessions in the morning and the various breathing sessions along the way.
The yoga prepares your body very well for the activity for the day. And of course it's nice to wake up like this. The breathing sessions (on the way up the mountain) give an extra dimension and experience. You really think about the environment for a while and you can connect yourself with it much better. This gave me extra rest and a greater experience of the environment. And it gives this trip that little bit extra 😉
All in all a great week.
Already excited to go on another journey again! Thanks for this experience Almo!
ABOUT MOUNTAIN HUTS
Mountain huts have a special mountain hospitality, they provide a safe accommodation for the night.  Expect a familiar atmosphere where you are been taken care of with a bed and nourishing mountain food. 
The common thing in every mountain huts is that everybody dines together at the same time. This brings a very cosy atmosphere in the dining room. Feeling connected with all people who hiked up the mountains to reach the hut.
Breakfast is served at a certain time, where we as a group eat together.
SLEEPING
Mountain huts have different sizes of sleeping rooms. Varying from 6 to 20 persons per room. It depends on the hut where we are sleeping how the families will be divided in the sleeping rooms. Usely we share two or three sleeping rooms all together. We can arrange the constellation in the hut together.
DIET & REQUIREMENTS
The food in the mountain huts of this area is famous among the north Italians. In the morning they love to hike up the mountain with their whole family; children, adults and grand parents often as well, have a five-course lunch with water and/or wine at the mountain hut and hike down afterwards.
It is a special Bergamasque mountain kitchen. The Italians still love their pasta and meat, this is the base of their menu. Their way of cooking is authentic and good. Though not very yogi style 😉
For this journey I will arrange a special menu for us as a group, as much as is possible in collaboration with the mountain huts and the willingness of their cook. Just bare in mind some of the mountain huts are provided by helicopter. It means they are not able to cook so much with fresh fruits and vegetables.
Whenever you or your child has any specific diet wishes, please let me know. Than I can see what I can arrange.
DRINKS
During breakfast you will be served either a tea or coffee.
During the hikes, we will have breaks where I pop out my burner to make tea, coffee or soup.
At diner water is included. When you drink something else it is on your own account.
EQUIPEMENT
When you book you will recieve a supporting packing list to prepare yourself for this journey. The items are divided in essential & optional.
A good preparation will bring you ease and comfort on the journey 🙂
MOST IMPORTANT THING
Good hikingshoes are the essential items for this journey.
They need to be high, with soles with a good profile. Make sure your shoes are worn-in.
When you have questions about your shoes, don't hesitate to ask me advise.
SECOND MOST IMPORTANT THING
A well fitting backpack, with a good waistband & good shoulderbands is necessary.
HOW TO TRAVEL
By plane: Fly to Orio al Serio International Airport (BGY), Italy. Then take the bus to City Alta (every 15 min) From the Netherlands (Eindhoven), as well as other EU countries, you can fly easy and relatively cheap with Ryanair.
By train: from all over Europe there are good connections to get to Bergamo railway station. From the station you take the bus to City Alta (every 15 min)
By car: From everywhere in Europe Bergamo is easy to approach by car. When you come by car I will provide you with information where you can park your car safely during the time we are in the mountains.
START OF THE JOURNEY
We meet at a B&B in the beautiful old town of Bergamo (World Heritage UNESCO). I will profit everybody with some last packing guidance and we take a small walk in the old town. After one night in the B&B we travel into the mountains by bus, where we replace the inhabited world for the stunning mountains.
END OF THE JOURNEY
The last day we finish our hike in an old mountain village. From here we take the bus back to Bergamo. Depending on the wishes of all participants we find a soothing way to close off the journey together in Bergamo.
For planning your return travel keep in mind we probably will arrive in Bergamo at the end of the day around 18.00.
LEAVING LUGGAGE BEHIND
All lugage which is not nessecary to take into the mountains can stay safely in the B&B where we spend our first night in Bergamo. After the journey we pick up the luggage you left behind.
INSURANCE
The journey will take place on indicated hiking paths. Most travel insurances cover this activity normally, just check it with your insurance policy.
DIGITAL DETOX
The mountain area were we hike has low reception. Therefor this journey gives you the perfect opportunity to detach from your phone and the digital world. Connecting with yourself and nature 🙂
CANCELATION POLICY
100% deposit refund for cancellation 60+ days before journey start date.
75% deposit refund for cancellation – 30-60 days before journey start date.
50% deposit refund for cancelation –  15-29 days before journey start date
0% deposit refund for cancellation 0-14 days before journey start date.
Whenever you need to cancel the journey due to illness you can; change your booking dates, convert the journey into another SPLINKYOURLIFE program, give your booked journey to someone else, postpone your booking to next year.
As  last option, we can speak about refund. I am sparingly with giving refunds, as I feel it is also your responsibility to stay healthy before the journey starts (by taking care of yourself and avoiding crowded places for instance). Nevertheless I am open to find reasonable solutions.  
HEALTH CONDITION
SAFETY
When you book this journey you and your family members agree to follow up instructions when needed along the way of our journey.
The hiking paths we are following are well maintained and good to follow. Nevertheless we will have some terrain where we need to pay attention on our movement. Here you will get guidance of the guides, to climb up or descend down safely.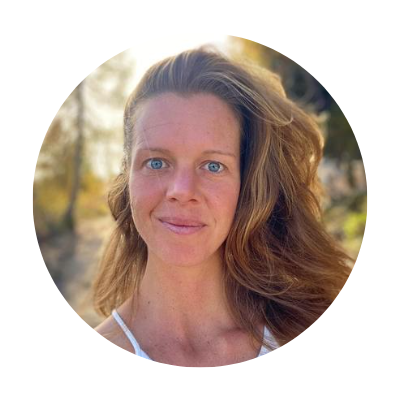 Interested to join,
but like to get to know me
a bit better before you book?